There are new items coming throughout the week!
more vintage Marimekko fabric.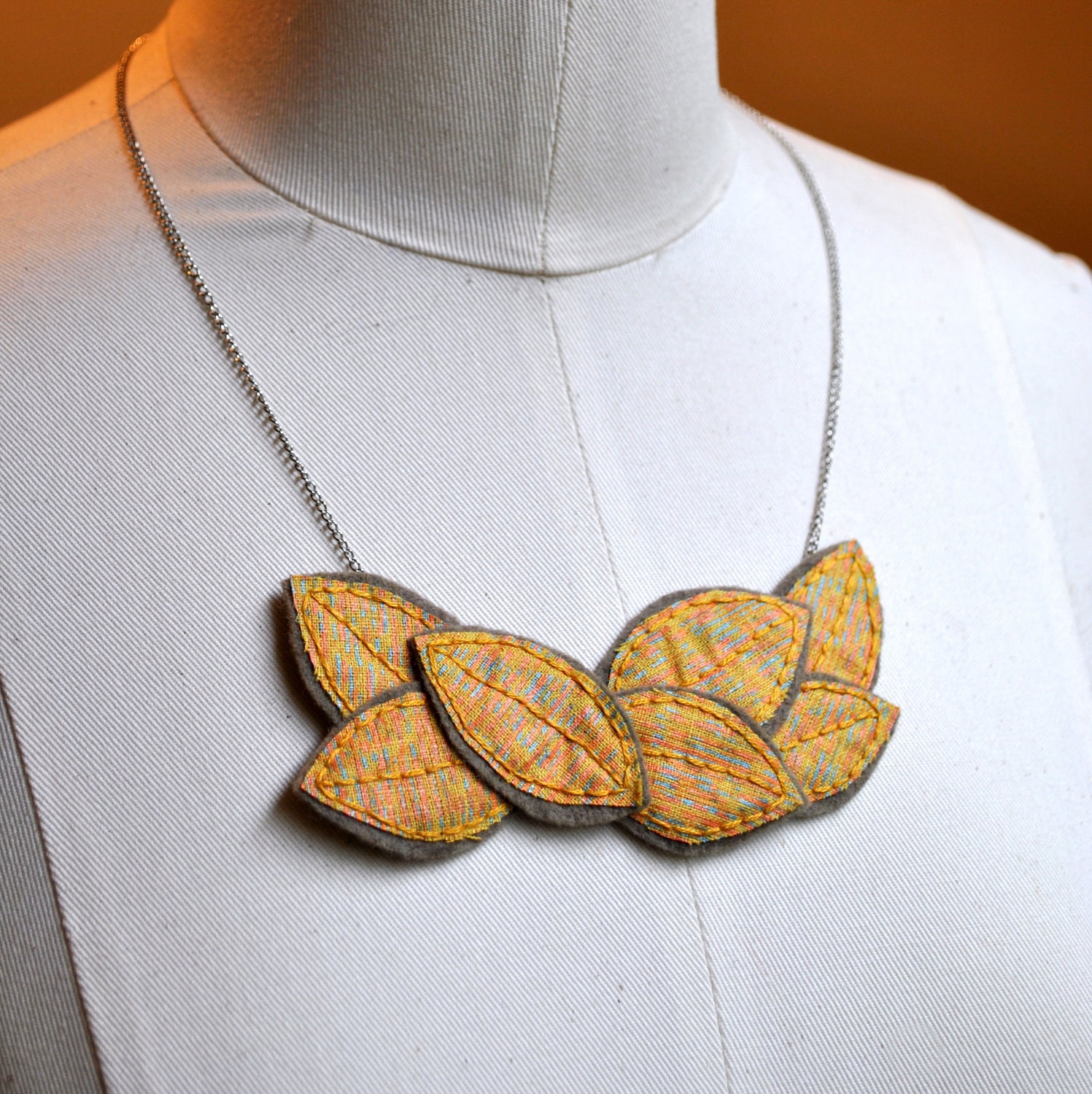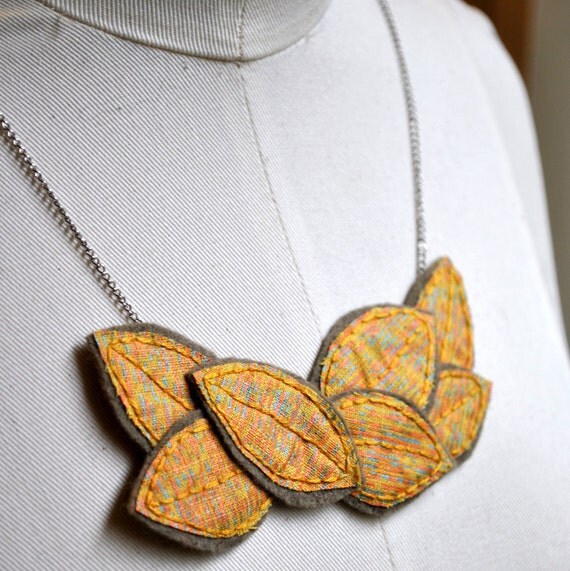 It's one of my favorite things that I have made in a long time.
Expect more of these leaf necklaces to come!
We're fully moved in to our townhouse and loving it!
I still have some decorating to do - then we'll share pictures.
It's cold, rainy, and sometimes snowy here in Portland,
a DEFINITE climate shock for us over this past month.
Tony is loving his job.
I am loving being close to my family.
Spending a lot of time with this girl - before she heads back to big girl school in Idaho.